Mini Me, Sueñecitos, Mini Golosinas, Cookies, Betty, and Cuco Baby, Nenotin and Nenote are the little ones of our big family. Dolls available in both soft bodies and full vinyl bodies and limbs, made with great quality and detail. Being small, you can take them everywhere. We encourage you to browse the collections because there is a great variety, and they are all beautiful. Some of them are suitable for children aged 10 months and above.    
Algunas de ellas son aptas para +10 meses.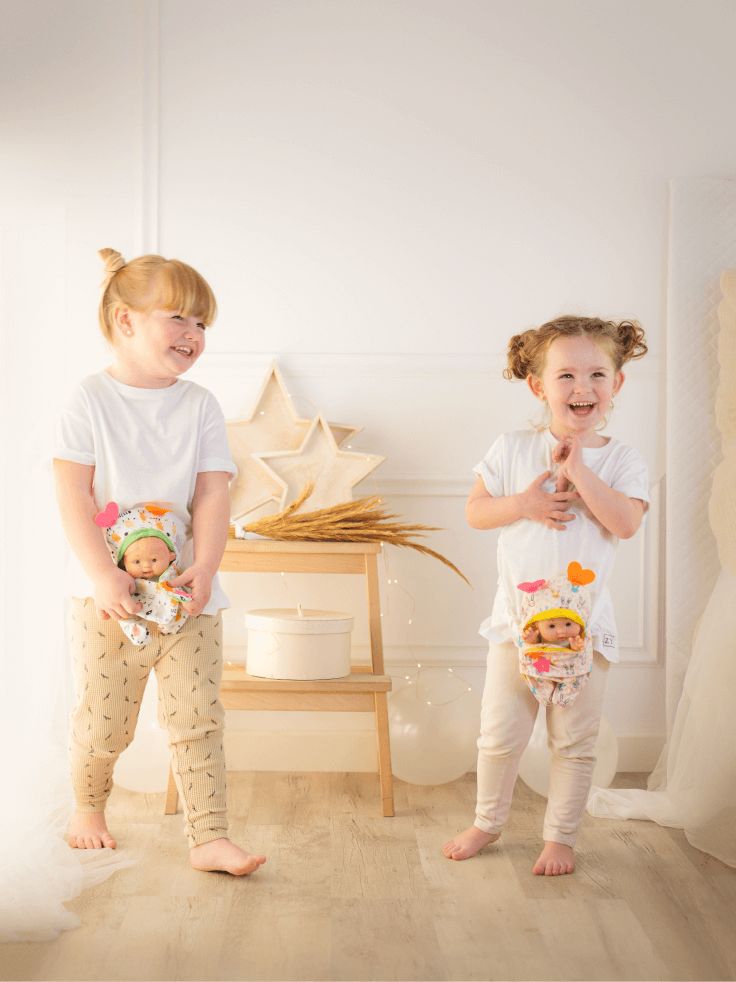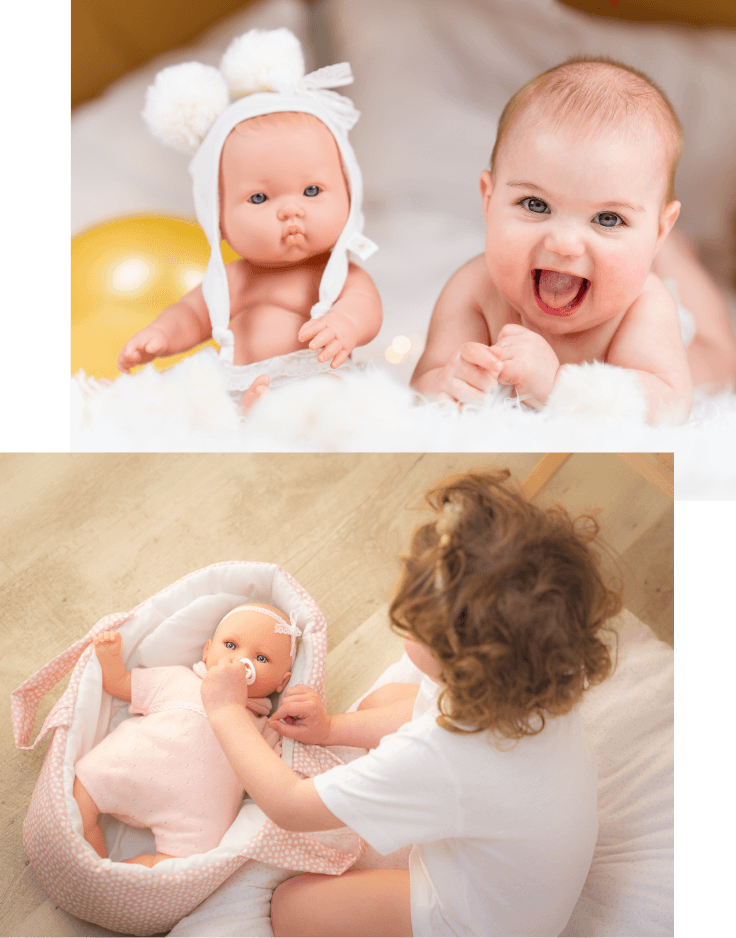 Petite, Pitus, Betty, and Cuco are our medium-sized babies, ranging from 35 to 40 cm in size, both soft-bodied and fully vinyl. They are the perfect size for children of all ages, as some of them are even suitable for children aged 10 months and above. 
Some of our soft-bodied Petite and Pitus will cry when you take away their dummy, making you want to cuddle them tightly.
Tina, Sweet Baby, Alina, Teo, Maria and the funny Pillines are our dolls with soft bodies and very soft vinyl limbs. They all wear high-quality clothes. There are many models to collect.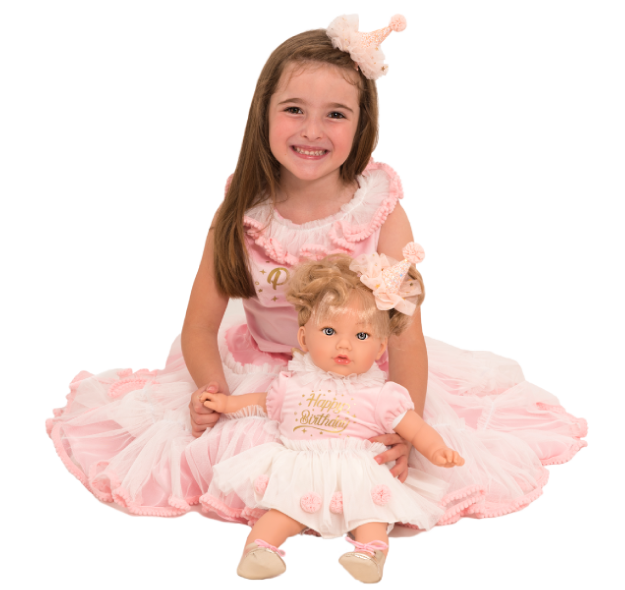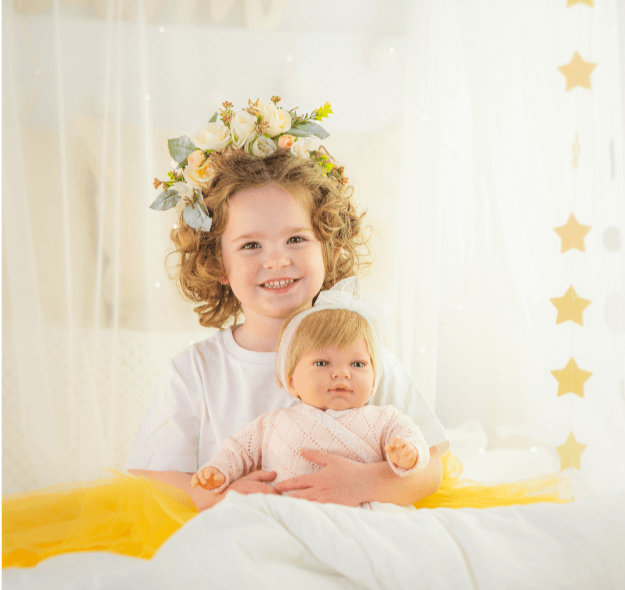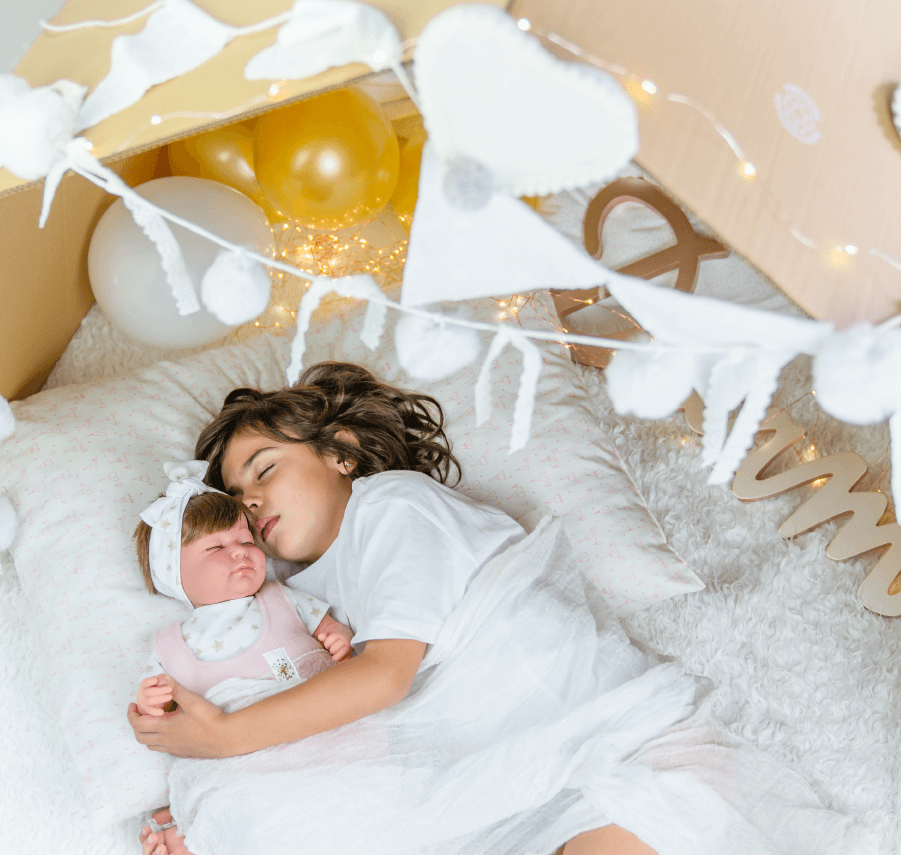 We have a wide range of articulated dolls. Gala, Berta, Baby Dreams and Ane are part of this family.
They are beautiful dolls, with soft bodies and very soft vinyl limbs.
When articulated, they adopt real baby positions, which makes them very realistic. The quality of their clothing and accessories will make you love them and want to have them all.
These newborns have a soft, fully vinyl body that is sexed. You can play with them anytime, but especially during bath time, as they have a special system that minimises water entry into the doll when bathing it. You will have a lot of fun with them. 
As they have an articulated body, you can sit them up or lay them down, as they can adopt any position you want.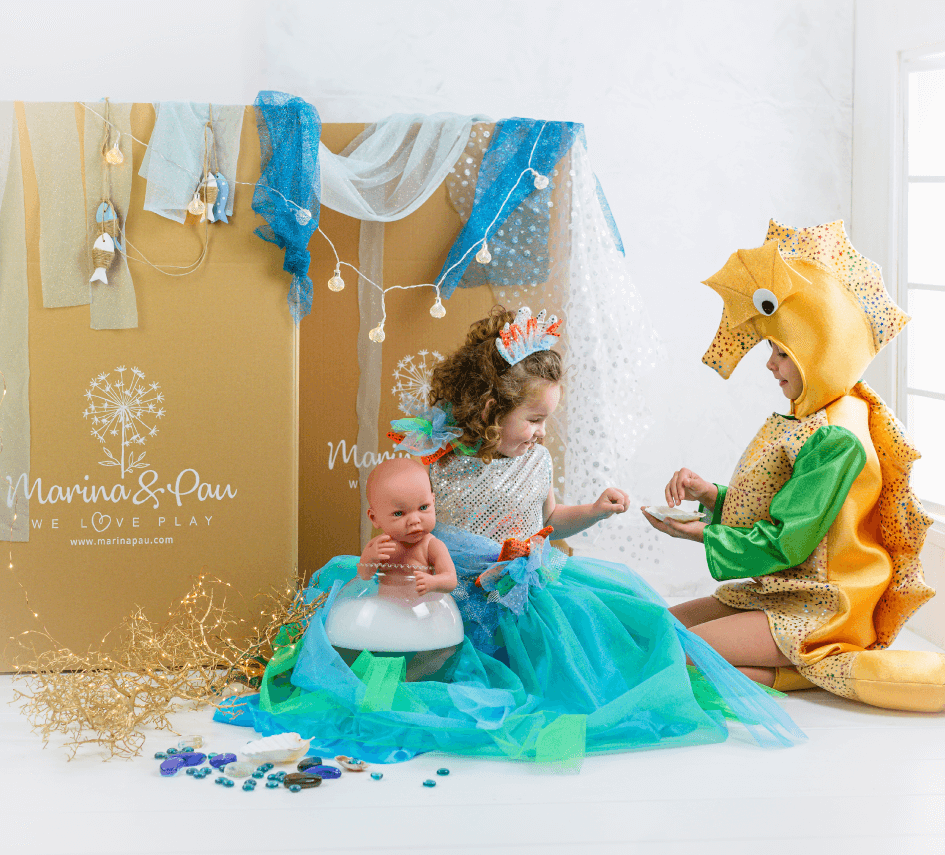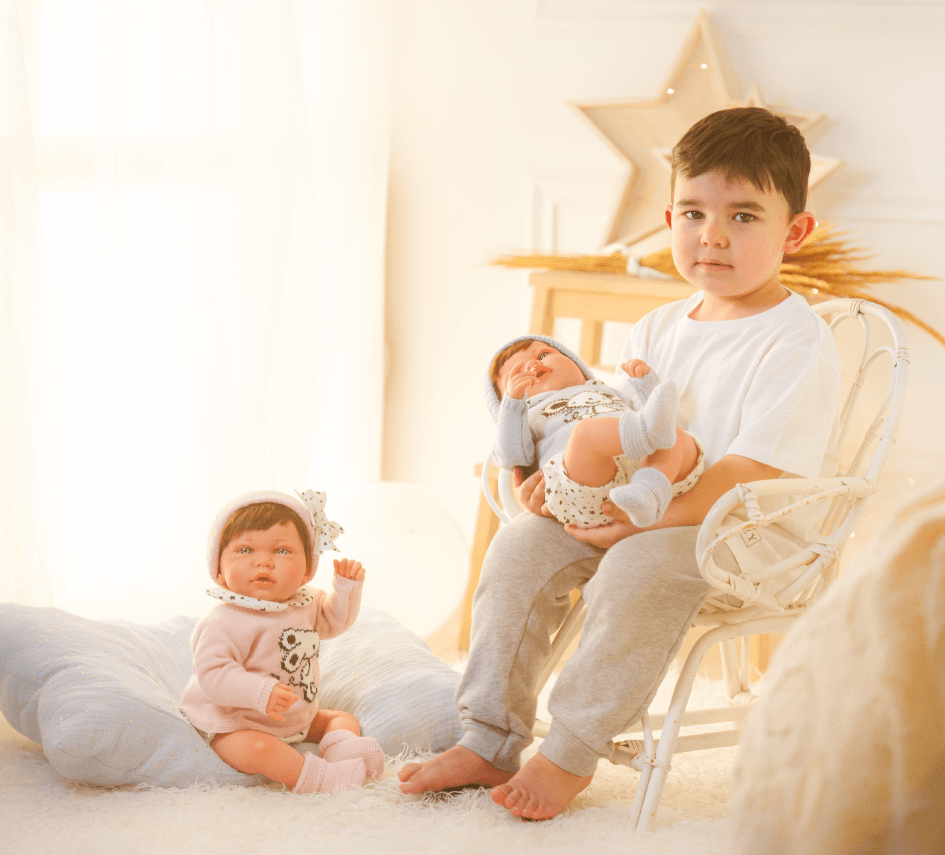 Our cherished Reborn dolls are entirely handmade and of high quality, made with great care and with all the characteristics of a real newborn. They have a weight close to 2 kg, and meticulous details such as veins, nails, blushing, and more. Their limbs are articulated, allowing them to adopt realistic baby postures, making you want to care for and nurture them always.
They always come together with a certificate of authenticity, which makes them unique.
Introducing our biggest sized babies. They have soft bodies, which makes them more manageable, so you can play with them better. When you put them to bed, they will close their little eyes just like you do. As they are big in size, you can also dress them in your own clothes.
They will also be very useful for displaying clothes in baby stores.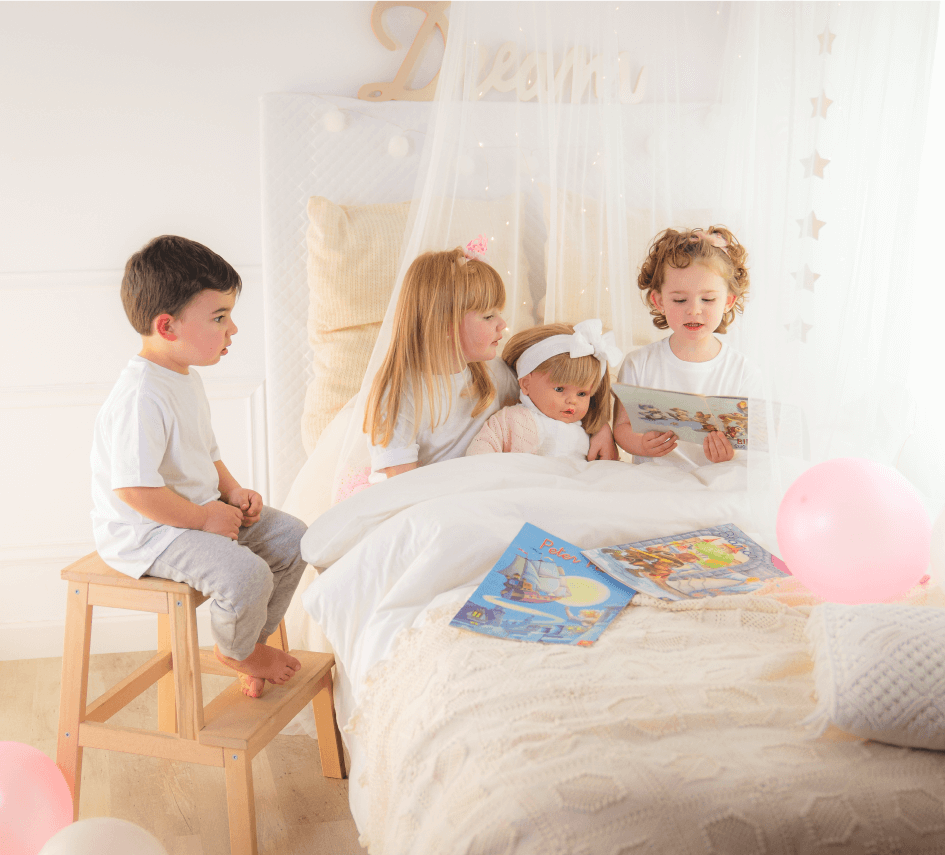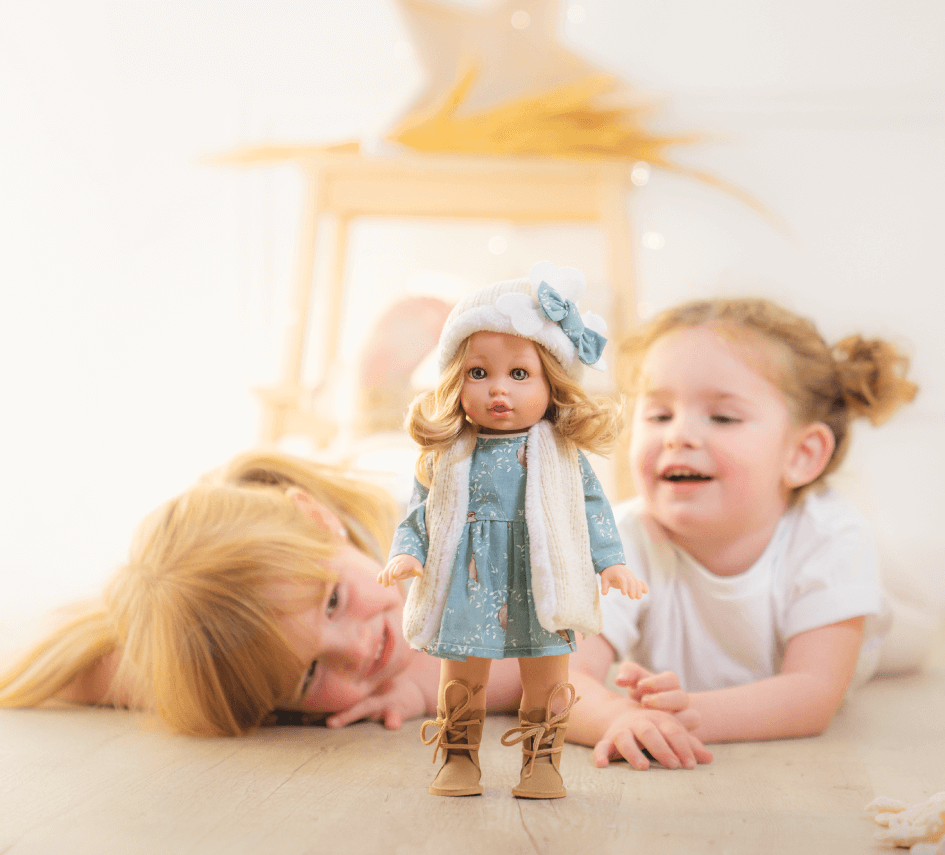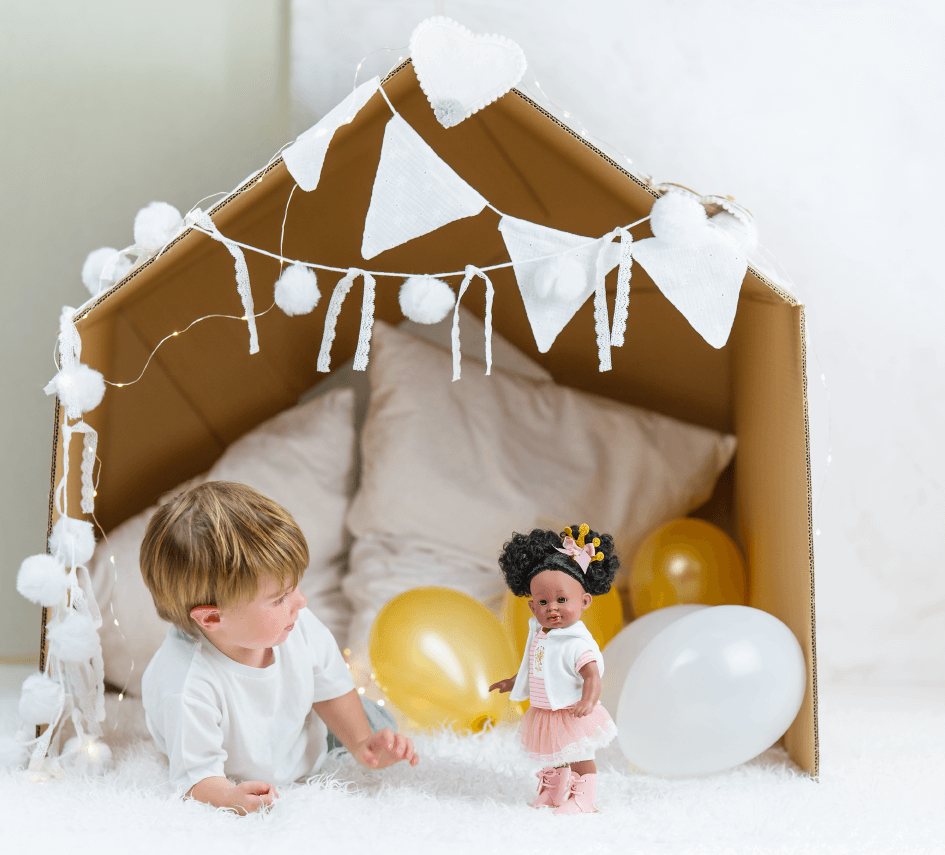 Our 30 cm PETIT SOLEIL dolls (Carol, Sofia, Ivan, Sue, Rene, Patty and Sia) and our 40 cm MARINA collection are part of our family of mannequin dolls. Realistic looking dolls with detailed facial features and human-like body proportions.
Our little friends come from all over the world and wear clothes of great design and quality.
There are so many beautiful dolls that you won't know which one to pick.
All our dolls will become something very special to you, and you will surely want to spoil and take care of them. That's why we have created a wide range of dresses and accessories that will make your moments together truly wonderful.
All our accessories are made with high-quality materials, paying great attention to every detail.
We have little dresses for all our dolls and accessories such as shoes, blankets, nappies, bottles, and more, so you can play with them all day long without stopping.